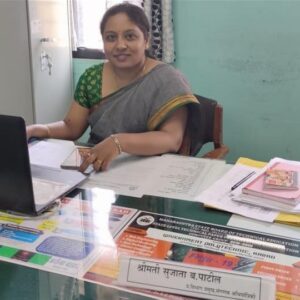 Prof. Ms. Sujata B. Patil
HOD Message
Computer Engineering
Designation: HOD
Mobile: 8390320270 
E-mail Id: hod.co@gpk.ac.in
      Welcome to Department of Computer Engineering at Government Polytechnic Karad. Today's Cyber world is mainly focusing on quality of education. Government Polytechnic Karad, being Polytechnic among rural areas of the country, we at Department of Computer Engineering continuously taking efforts for improvement and enhancement of quality in every aspect of students in rural area.
     Department of Computer Engineering at Government Polytechnic Karad is always committed to provide excellent technical education and promote academic freedom. The department promises and produces the under graduates with the program outcomes defined by Washington Accord by exercising Outcome-based education approach. The efforts are consciously planned for overall development of student. This leads our students to become globally competent, innovative and dynamic.    
       The Department of Computer Engineering has a proud history of producing world-class engineers. Most of our graduates are leaders in engineering and also top employees and entrepreneurs in the world. The department have disciplined environment and all admitted students are experiencing research and experimentation in the best possible computational laboratories for their career. The department has magnificent placement records over the last many years. The department has students association under which, in every semester students conducts several programs such as expert/guest lectures by Industry Experts, best faculties of their domain knowledge and organizes various competitions in order to get satisfy their own interest and explore their abilities.
     The department is reputed for its knowledgeable, hardworking and caring faculty members as well as enthusiastic, intelligent and disciplined students. The Department is well known for presenting consistently good academic results and takes excellent effort in organizing cocurricular activities like state level technical events such as Inspire, Flair etc. as well as extra-curricular activities like sports, cultural and social events in order to develop the communication, personality and professional aspects.
     The department has the departmental advisory board (DAB) comprising committee of industrialist, eminent academician, alumni and parents who helps to bring industry standards in academic in order to bridge gap between industry and academics and further to improve department as per the advices of committee.
    The department has signed MoU's with various well established industries in surrounding area for students in-plant training and bring research projects and consultancy projects to the department. The department engages industrial visits yearly in order to expose student to industrial working culture and to help student to connect and understand the academic skills and industry skills.
    I being HOD of this department would like to invite you to browse through the department for clear details and to feel free to contact us with any questions or additional information that you may desire. We appreciate your interest and look forward to your involvement with us.
Department's

V

ision &

M

ission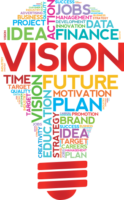 Department Vision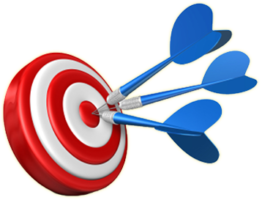 Department Mission
We are

committed

to
Provide Learning ambience using ICT, open source teaching.

Offer continuing education programs to fulfill the needs of Industry & Community.

Establish sustainable relation with parents & alumni.

Offer globally accepted certification programmes in field of Computer Science & Engineering.
Our

core values

are
C: Creative
O: Optimistic, Observable and Openness
M: Modernize
P: prefect Programmable
U: Understandable
T: Trustworthy
E: Expertise and Excellence
R: Respectful and responsible